The KTY temperature sensor is a silicon sensor that also has a positive temperature coefficient, much like a PTC thermistor. However, for KTY sensors, the relationship between resistance and temperature is approximately linear. Operating temperature ranges for KTY sensor manufacturers may vary, but typically range from -50°C to 200°C.
The Features of Automotive Engine Cooling System Temperature Sensor
Alumina Shell Package

Good stability, Good consistency, moisture resistance, high precision

Recommended

KTY81-110 R25℃=1000Ω±3%

Working Temperature range

-40℃~+150℃

Wire Recommend

Coaxial Cable

Support

OEM, ODM order
The resistance value of LPTC linear thermistor increases with the increase of temperature, and changes in a straight line, with good linearity. Compared with the thermistor synthesized by PTC polymer ceramics, the linearity is good, and there is no need to take linear compensation measures to simplify the circuit design.
KTY series temperature sensor has simple structure, stable performance, fast action time and relatively linear resistance temperature curve.
The Applications of Automotive Engine Cooling System Temperature Sensor
Automobile oil temperature, water temperature, solar water heater, engine cooling system, power supply system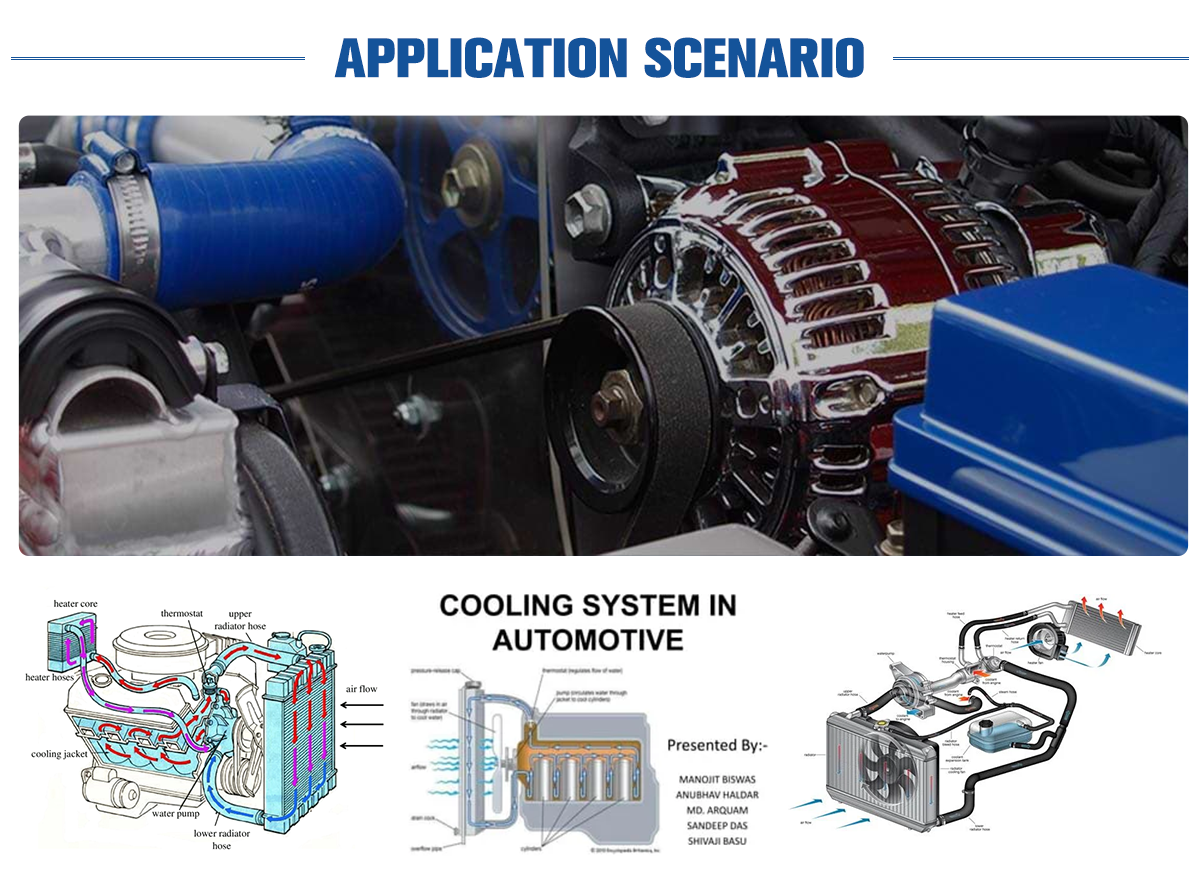 The Role of Engine Cooling System Temperature Sensor
Another type of positive temperature coefficient sensor is a silicon resistive sensor, also known as a KTY sensor (a family name given to this type of sensor by Philips, the original manufacturer of the KTY sensor). These PTC sensors are made of doped silicone and are fabricated using a process called diffused resistance, which makes resistance nearly independent of manufacturing tolerances. Unlike PTC thermistors, which rise sharply at the critical temperature, the resistance-temperature curve of KTY sensors is almost linear.
KTY sensors have a high degree of stability (low thermal drift) and a nearly constant temperature coefficient, and are also generally less expensive than PTC thermistors. Both PTC thermistors and KTY sensors are commonly used to monitor winding temperature in electric motors and gear motors, with KTY sensors being more prevalent in large or high value motors such as iron core linear motors due to their high accuracy and linearity.